Paintings
Large scale mural art and framable fine art
Large Murals are painted on muslin and can be shipped.
Portraits and landscapes can be commissioned from your photos.
Please email or call me for price quotes.
click thumbnails for fullsize image
If you don't see text links on the left side of the page click here!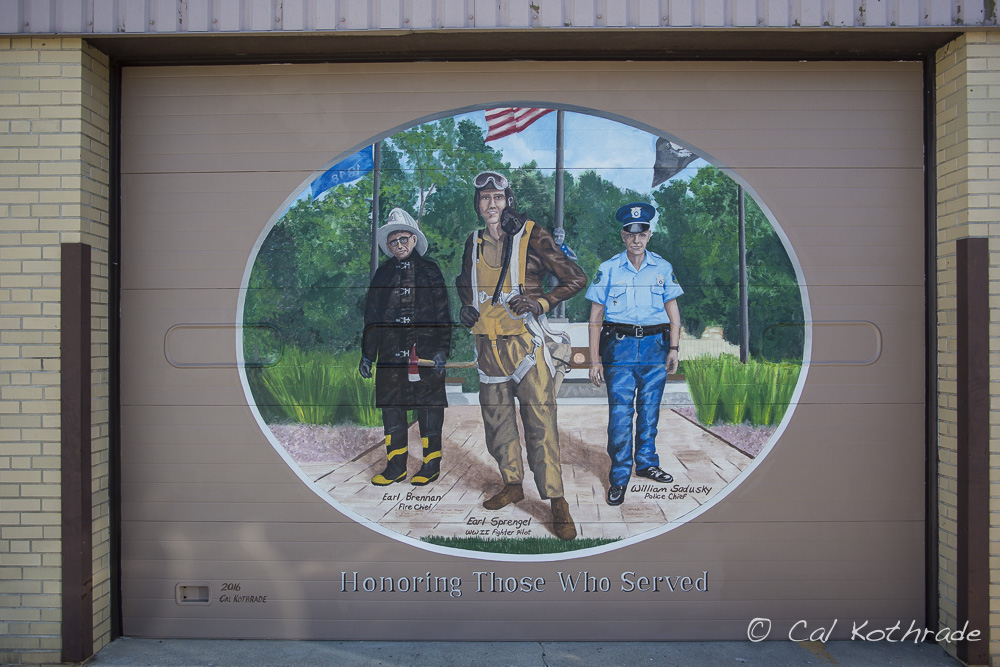 "Honoring Those Who Served"
Acrylic latex on overhead door. Size is 10 feet tall by 14 feet wide. Painted as a commissioned piece for the outside of New Berlin Historical Museum. Painting depicts the first fire chief, first police chief of New Berlin, WI and a favorite son ot the community, a WWII fighter pilot.
The three now deceased individuals, are depicted standing in front of New Berlin's Veteran's Memorial, as if they had been brought back to life for the photo. The oval ring around the image is the bevel cut mat around the 'priceless photo'
Painted in fall of 2016 by Cal Kothrade. Original design and concept by Cal Kothrade.